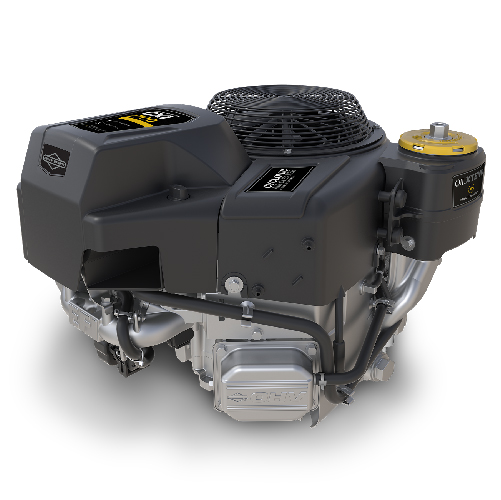 OIL XTEND™
250-HOUR MAINTENANCE INTERVALS
The new Oil Xtend System from Briggs & Stratton helps maximize uptime and keep you on the job longer, allowing you to work up to 250 hours between maintenance intervals for oil changes, and replacing oil filters, spark plugs, fuel filters and air filters — that's 2.5 times longer than the industry standard 100-hour maintenance interval.
The Oil Xtend System is an optional feature on select Briggs & Stratton CXi Series V-Twin engines for commercial turf applications.
---
QUICK, EASY & CLEAN OIL CHANGES
When the time does come for an oil change, the oil filter housing on the Oil Xtend system is six times larger, resulting in a quick and clean oil change — no funnel needed.
---
---
ENGINES AVAILABLE WITH OIL XTEND
*All power levels are stated gross HP at 3,600 RPM per SAE J1940 as rated by Briggs & Stratton.
✝Oil Xtend option on PXi Series engines provides 250-hour oil change interval and 100-hour maintenance interval.