People & Process
Assembled in the USA, precision and pride go into each and every Vanguard 810.
Parts & Testing
Get to know the exclusive parts and testing that guarantee legendary Vanguard durability.
---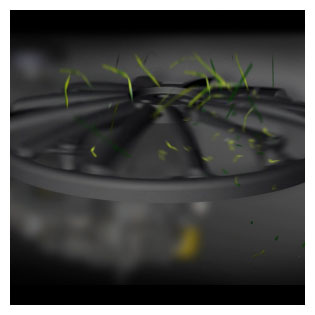 Debris Chopper Fan
Excellent debris management and up to 30-degree cooler engine temparatures.
Cylinder Access Panels
For quick and easy visual check and debris removal.
Aluminum Valve Covers
Tight radial clamp load for better seal.
Cylinder Air Cleaner
Provides longer life in dusty conditions.
Vanguard® Cylinder Head and Valve Seats
Gaseous Engine Valve seats and high-temp valves withstand all-day cutting head temperatures.
Heavy-Duty Cylinder and Sump
Structural and machining improvements achieve higher surface tolerances and maximize durability.
Forged Connecting Rods
Large bearing surface and BIG BLOCK™ aluminum casting process for added density and strength.
Automotive Pistons
Advanced pin-design and plasma-coated top compression ring for durability and oil control.
Fire Ring Head Gaskets
Motorsports design maintains seal of higher combustion pressures.
Forged Crankshaft
Dynamically balanced for smooth operation, forged for superior tensile strength and longer service life.
High-Flow Blower and Static Guard
More than 30 percent larger intake surface area than the next-closest competitor. 2014-compliant static guard comforms to new ANSI B71.4 regulations and ensures proper cooling.