APPLYING ELECTRIFIED POWER WITH VANGUARD
Many OEMs are on the way to transition their portfolio towards electrified products. By choosing one of the Vanguard Lithium-Ion batteries, you can be sure to integrate a complete power solution in your products.

As a power agnostic specialist Vanguard guarantees that our battery solutions work best to fit your individual needs. The OEM equipment can either be matched to our Lithium-Ion Battery packs in our Power Application Center in Germany or with the help of our vast network of electrification technology partners.
HOW VANGUARD AND THE TECHNOLOGY PARTNERS HELP OEMs DEVELOP THE FINAL PRODUCT
---
BATTERY TECHNOLOGY PARTNERS
Who are our partners and what is their role? Where are they located?
Our partners are specialized companies that provide significant engineering expertise to the small to medium-sized OEMs they work with by designing systems or subsystems. Through the technology partners, OEMs have a place to not only source components but also access to engineering expertise they wouldn't have in house. With this engineering support, the OEMs can integrate different types of technology systems that may have otherwise been out of reach. Vanguard currently has 11 partners in 8 countries.
What problems are Vanguard and the partners working to solve?
Most small and medium OEMs don't have an in-house engineering team that can help design and integrate electrification solutions. With the Battery Technology Partners, we're broadening the reach of options to as many OEMs as possible. Whether it's helping to design a piece of electric equipment or repowering an existing machine to take battery power, the technology partners can be that on-site expert. They take their expertise and geographic proximity and combine it with our battery technology to create a solution that is above-and-beyond what either of us would have been able to accomplish alone.
---
Are you an OEM that looks for support in the electrification process? Get in touch with Vanguard and we'll connect you to our amazing network of partners.
---
OUR NETWORK OF PARTNERS
Barth Elektronik GmbH, Germany

Established in 1993, BARTH Elektronik specialises in the development and production of PLCs, wiring harnesses and cable assemblies for the automotive, marine and engineering industries, including applications as diverse as building automation and control of industrial diesel engines. With a core competency in control technology, BARTH® Elektronik develops individual solutions based on customer-specific requirements.
efa, Industrial Parts & Equipment, Germany and France
The Franco-German group efa is a global supplier of electrical, electronic and electromechanical components for the mobility sector and industrial market. Established in 1999 in Berlin (DE) and in 2004 in Tours (FR), efa has specialized in the development of complete on-board solutions for industrial machines. The company assists vehicle manufacturers in various sectors with their projects for electrification and automation.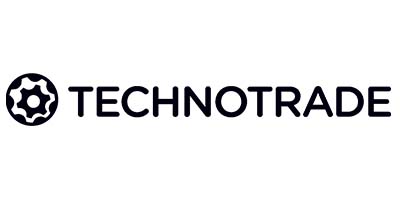 Technotrade, Czech Republic
Technotrade aims to be a strong partner to OEMs and support them by designing complex system solutions for off-highway machinery. The company's full-electric / electric-hydraulic drive systems and advanced control software have been proven in a wide range of demanding applications, from forestry and construction equipment to autonomous vehicles.
Adigo, Sweden
At Adigo, they are fully dedicated to system integration in E-mobility projects. With around 50 years of experience and proven expertise in electric motors, inverters, gears and now batteries , they help customers with innovative electric solutions to take steps towards sustainable power solutions.
Battery Megastore, United Kingdom
Battery Megastore has industry-leading expertise and understanding of a vast range of batteries and power electronics and offers free technical advice. Their team has worked hard over the years to continue expanding their technological knowledge, which ensures they give their customers the most up-to-date information on the products they stock.

Arrow Valley Automation Ltd, United Kingdom
AVA offer specialist knowledge in automated engineering solutions for a variety of industries. AVA carrying out design, manufacture, prototyping, installation and commissioning for electrical controls and Harnesses using conventional and new technologies to suit the application and customer requirements.
Paul Forrer AG, Switzerland
Paul Forrer AG is a leading Swiss supplier of drive technology, hydraulics and power tools. In hydraulics and drive technology, they specialise in solutions for mobile applications. The target group here consists of agricultural machinery dealers as well as machine builders and original equipment manufacturers of agricultural, forestry and municipal technology.
Rama Motori, Italy
Established in 1972, Rama Motori provides complete and customized engine and battery solutions for OEMs. They find the best power source/machine combination and give customer support on design, testing, trialing of applications, and after-sales.
MasTwin, Netherlands
MasTwin, part of the UMSG group, specializes in maintenance and repair of rental and infrastructure machines. In the professionally equipped workshop and on location, their technicians can perform all common repairs on, for example, generators, tower lights and excavators. They are also dealer and importer of various A-quality brands in order to serve the customer even better and faster.

AW EV Solutions Pvt. Ltd., India
Since being founded in 2018, AWEV Solutions Pvt. Ltd. has swiftly become a key player in battery pack manufacturing with its work supporting OEMs to configure machines ranging from Electric 2 Wheelers to Electric 40 tonne tippers. Working alongside Briggs & Stratton will enable AWEV to tap into its vast experience of supplying tailor made powertrain solutions to those in India.

AS LABRUNA SRL
Founded in 1971 in Monopoli, in the province of Bari, in southern Italy, AS Labruna is a company specialised in three different business units: Marine, Power and Loading. Their E-vision is to pursue performance and environmental respect for the seas every day. They navigate towards a greener future that is closer and closer where vessels have no harmful impact on the sea and where sustainability and mobility coexist in balance in the ecosystem.

HydraSpecma
HydraSpecma is a market-leading specialist supplier of hydraulic solutions and components to the aftermarket and OEMs with roots in the Nordic regions. HydraSpecma generates value through its end-to-end support within engineering and production and well as quick delivery of hydraulic and electric solutions, components and products, while having the markets most comprehensive product range and by providing technical advisory services. The products and systems end up in multiple industries including wind turbines generators, commercial vehicles, construction equipment and agricultural machinery.
---
BECOME A VANGUARD TECHNOLOGY PARTNER
What does Vanguard look for when signing on a new technology partner?
Vanguard views their partners as an extension of the company and vice versa. We want to represent each other well. So, first of all, we make sure we share the same values.
We're also very clear on what the expectations are from an engineering perspective and the level of support we expect them to bring to the OEMs they serve. After extensive training, the Vanguard partners companies are able to serve as the application engineering department for the OEMs they work with.
What benefits exist for the Battery Technology Partners?
Our intention is to work hand in hand with the partner on an ongoing basis. The Vanguard application engineers and the partners engineering teams are actively communicating throughout projects to ensure the Lithium-Ion technology is being implemented smoothly. Vanguard makes sure our partners are successful and that they fully understand the battery product they are presenting to their stakeholders. We want them to know the product inside and out so that they're able to sell the value to their customers but also to ensure, from a technical perspective, the batteries are integrated properly into a machine to maximize performance.
---
Are you a business specialized in electrification and want to become a Vanguard technology partner? Get in touch with us.